No, the title is not a mistake!
What I want to share with you today are some exciting news about my future plans and what comes next for me. In order to do this, I have to look back and share some of the milestones which led me to where I am today. Reflecting on this I am filled with gratitude for the opportunities I have been given, the lessons I have learned and last, but not least the relationships I was able to build around the globe in the past few years. WOW and THANK YOU to every single fellow change agent, business partner, client, supplier and also to my family and friends for their love and support! It's been an fulfilling journey so far and it's time for the next chapter. The best is yet to come – let's take it step by step.
Most of you should know that the kickstart of my career in the digital/social media world was when I worked at Daimler on the iconic Mercedes-Benz brand. After working in different roles such as Sports Marketing, Global Advertising and thereby learning the "old school" way of marketing, I had the honor to lead the brand into the world of social media as the first Global Social Media Manager of Mercedes-Benz globally. When we started on Facebook there was only one other major brand (Adidas) active on Facebook in Germany – just to put things into perspective. Those were the very early days of the corporates in social media.
I learned a lot during this time. As there was no real job description I had to become a "change agent". My role was to translate the trends and changes into something the organization would understand,  to inspire, to bring leadership and colleagues on board, to spread the word, to fight for more resources and attention over time, to train teams and individuals, to set up new processes and tools based on a long-term vision and strategy which we developed… After two years (or 3 million Facebook fans later) I felt that I was ready for the next step. What I was doing for Daimler needed to be done in many more organizations. I wanted to bring this "change" to other companies and help them get started. More and more people turned to me for advice, so I decided to leave the safe haven and do my own thing (again). I founded my consulting business: Peopleizers. I guess the name speaks for itself.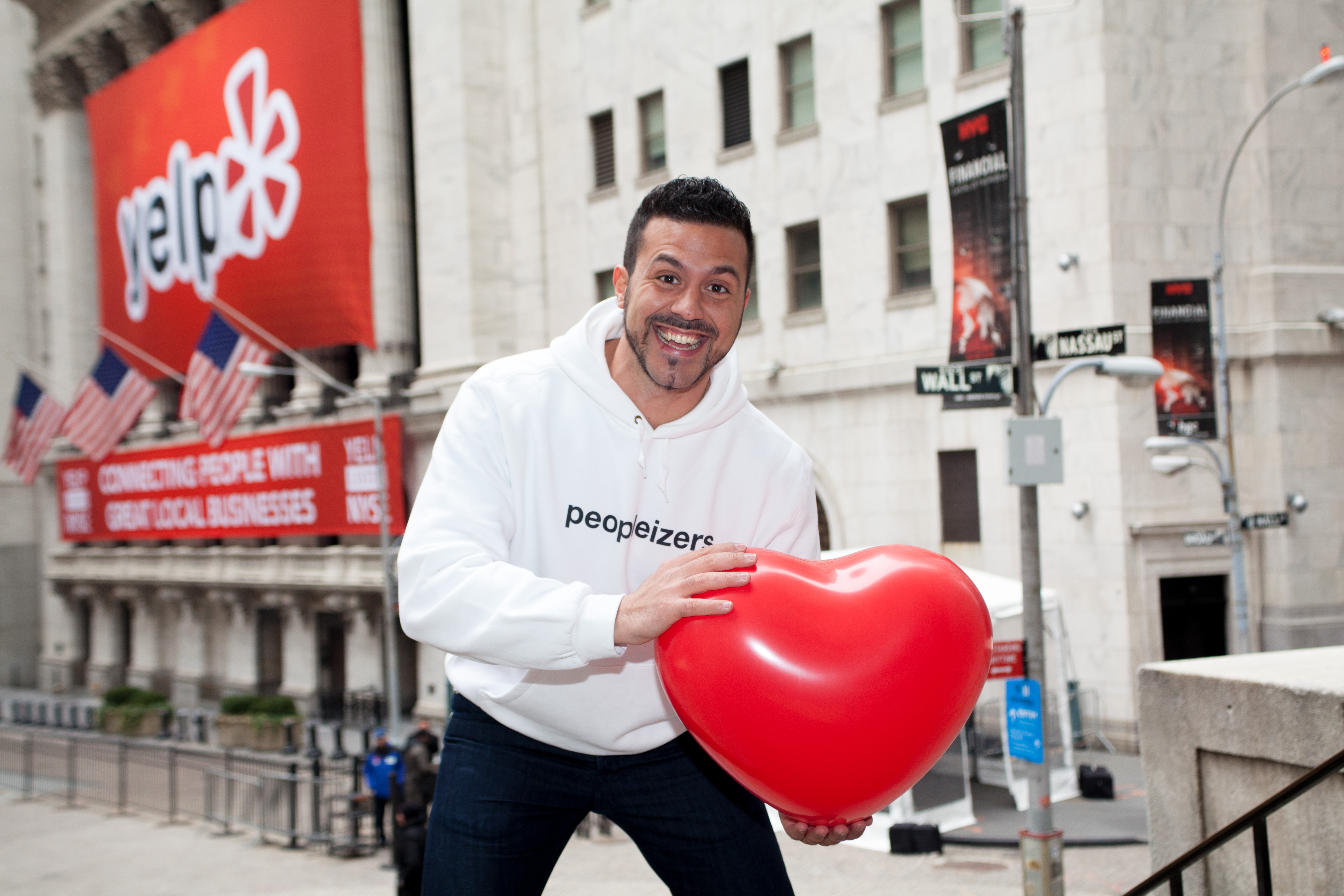 I saw a huge opportunity to make business more human again by embracing social media and everything that comes with it. Businesses/brands opening and showing up, making connections, entering conversations and seeing themselves as part of a bigger community instead of throwing marketing dollars at people in all new ad formats. I dreamed of putting the focus back on what matters most in business: PEOPLE, their relationships to each other and serving customers in the best way possible. For me it was about trying to bring one-on-one back to life like in the good old days at the counter of each shop. I was wrong!
Yes, social media has gone MAINSTREAM. The (business) world is more open and connected and it's easier than ever to share experiences and interact with each other. Consumers have a voice again, smart brands can listen, etc… That's all great news, but it's not enough!
During a conference a few years ago an attendee said to me "give marketers a new channel and they will fuck it up". This statement pretty much sums up what I think about the latest developments in social media. Greedy marketers completely missing the point and applying the old school marketing approach to new media and looking at it as yet another marketing channel. It's not about huge numbers, followers and likes, not about using every new ad format available and about automated publishing of content and data collection for the sake of boosting conversion rates, impressions and visits or whatever. Social Media was and is not a marketing channel in the first place. It can become one when happy customers spread the word about great experiences. You get my point, right!? I am disappointed that we (the marketer) have failed in making more out this great opportunity.
Today I want to share with you that I am entering the next chapter. I'm taking everything I've learned and combine it with the reality, tech and tools which are available to us today. I have a new dream. It has to do with the "mobile consumer" and everything we can learn about him/her, if we listen carefully. We have never known more about our customers, now it' s time to build the best customer experience possible.
Back in October 2013, I've incorporated a new business in Germany together with my co-founder Halil Mandal. Our vision was to build a platform which would allow every business owner to give great service to his customers beyond the POS. We looked around us and analyzed how people communicate today, which devices they use and how this could be used to create a more meaningful and value adding platform. Obviously mobile devices play a significant role in our lives, but even more interesting is to see that instant messaging started replacing phone calls and emails. We decided to place it in a completely new context: B2C.
We believe that this is an opportunity to really bring one-on-one back to life in a sophisticated way which takes into consideration individual needs, context, location as well as other data about the customer not to spam, but to serve him/her in the best possible way.
I am proud to announce smoope "Service To Go" – an instant messaging platform for B2C communication. A new direct, safe and asynchronous channel between businesses and their customers which works as a versatile web app on the businesses side and as a free mobile app for their customers. ONE app for ALL business requests. How does that sound to you?
In the past few months we have already learned a lot during public beta testing phase in Germany. More than 100 companies took part and this is just the beginning. The feedback from first movers and pilot partners reassured us that we are on the right track. We are also extremely happy and proud that we're not alone anymore, because we have found partners who share our vision. Early this week we've been able to sign a partnership with the High- Tech Gruenderfonds – one of Europe's biggest VCs – who invested in our dream. We found a partner who is willing to walk side by side with us.
This means that my focus will be shifting on this new challenge in order to recruit a world-class team and developing the business in Germany, Austria and Switzerland first and later also in the rest of the world.
I invite you all to join the "Service To Go" movement and help us shape the future of customer service. The time is ripe to re-distribute marketing dollars to customer satisfaction, because great products and customer experiences are the best marketing you can get. Let the people tell the story of your product and service on social media – not your ads!
If you want to learn more about the vision and team behind smoope Service To Go – read an interview I gave to Entrepreneur Handbook and also the latest press release related to the seed funding we managed to close a few days ago. 
Exciting times ahead. Stay tuned. I am happy to discuss what this means for your business, clients and partners.